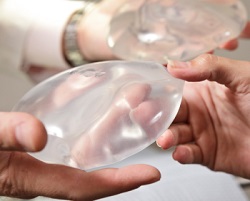 Mentor breast implants come in silicone and saline and are described as lasting for about ten years. However, board-certified plastic surgeon Dr. Stephen Herring has had many patients who have had saline implants placed over twenty years ago and have not needed the implants replaced in that time.
Based on that anecdotal information, saline Mentor breast implants seem to last at least twenty years in many patients.
Mentor breast implants have a lifetime warranty. This means that the breast implant will be replaced by the Mentor company if any mechanical problem is encountered during the life of the patient.
The specific details of their lifetime warranty will be discussed during your breast augmentation consultation with Dr. Herring. To set up a consultation, contact our Fayetteville office today.
Previous Post
Next Post