At Herring Plastic Surgery, we are committed to patient satisfaction and safety. The cosmetic procedures and surgical techniques utilized by board-certified plastic surgeon Stephen M. Herring, MD are chosen with this in mind, helping to ensure every individual receives a level of care and final results that meet—or potentially even exceed—their expectations. From your initial consultation to surgery and beyond, our team strives to put you at ease and make sure you benefit from the personalized attention you deserve. In fact, to make care as convenient and accessible as possible, all follow-up visits after treatment are without further cost, and active patients can return for subsequent consults at no additional charge.
For more information about Herring Plastic Surgery, please take a look at the sections below, or simply contact us online or by telephone today.
Our Goals
A superior surgical result with excellent follow-up care.
Professional service – to provide a personalized professional service beyond a plastic surgery procedure
Patient education – to improve patient knowledge about plastic surgery services with a personalized, confidential consultation with Dr. Herring
Patient Comfort – to ensure optimal patient comfort before, during, and after professional services are provided
Patient Confidence – to instill confidence through knowledge so informed decisions about one's care can be made
Physician-Patient Relationship – to establish a strong connection and open, honest communication between doctor and patient (Dr. Herring even provides his personal cell phone number for twenty-four hour availability)
Professional Follow-Up Care – to provide exceptional aftercare by Dr. Herring and our staff for a smooth recovery
"My experience was very easy. The doctor was very informative. The doctor and staff made me and my family feel comfortable about the procedures. Everything was explained clearly and if I forgot, I was sent home with paperwork explaining the procedures as well as additional resources."
Financing Options
We understand that the cost of plastic surgery prevents many people from pursuing the cosmetic treatment(s) they desire. We never want this to be the case at Herring Plastic Surgery, which is why we partner with CareCredit®—a reputable healthcare lending company that offers numerous financing options with little to no interest rates. By selecting a payment plan that fits your specific budget, the plastic surgery procedure(s) you wish to receive can truly become an affordable reality.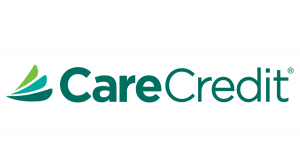 HIPAA Privacy Policy
Herring Plastic Surgery takes patient privacy very seriously. Follow the link below to learn about how your health information is used and protected, what rights you have regarding your medical portfolio, and more.  
Plastic Surgery Blog
Dr. Herring's plastic surgery blog features articles and resources covering cosmetic surgery news, exciting treatment and technique advancements, practice announcements, and educational information on the various procedures offered at our practice. New posts are added on a regular basis, so be sure to visit the blog frequently to stay abreast of what's happening in the world of aesthetic care.