Meet Dr. Stephen Herring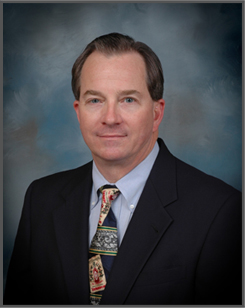 Dr. Steven Herring is a world-renowned plastic surgeon with over three decades in practice. A native of North Carolina, Dr. Herring is an alumnus of Woodward Academy at College Park Georgia and the University of North Carolina. He earned his Doctor of Dental Surgery degree at UNC Chapel Hill and maintained a private dental practice before discovering his passion for plastic surgery. From there, he attended the Bowman Gray School of Medicine at Wake Forest University before completing a General Surgery Residency at Wake Forest University Baptist Medical Center, where he also underwent a Fellowship in Plastic and Reconstructive Surgery.
In addition to being board-certified by the National Board of Dental Examiners, Dr. Herring is certified by the American Board of Plastic Surgery. He has enhanced the lives of over 15,000 plastic surgery patients from all over the world – including the US, Canada, the Caribbean, South America, Europe, Africa, Asia, and Australia – since beginning his tenure as a plastic and reconstructive surgeon.
Dr. Herring specializes in cosmetic surgery, including breast augmentation and enhancement, body contouring (tummy tuck, liposuction, arm lift, thigh lift), rhinoplasty (nose reshaping), and facial rejuvenation (facelift). Most procedures are performed in the office setting, providing convenience, privacy, and safety, which are the top goals of Dr. Herring and his staff.
A proponent of patient advocacy and patient safety, Dr. Herring has been involved with medical organizations dedicated to protecting patients and improving the quality of their health care. He is the past president of the North Carolina Medical Political Action Committee, past president of the Cumberland County Medical Society, past president of the North Carolina Medical Board, past board member of the North Carolina Medical Society, and past member of the Federation of State Medical Boards. He is a member of the North Carolina Society of Plastic and Reconstructive Surgeons, and also serves as Medical Director of the Advanced Cardiac Life Support educational program at Cape Fear Valley Health System.
"I can't say anything but good words about Dr. Herring and his wonderful wife. All of my needs have been met. If there have been any questions, they have been answered. Wonderful doctor! I highly recommend Dr. Herring to anyone. I'm beyond satisfied with my experience."
What Is a Plastic Surgeon?
A plastic surgeon is a physician who has completed medical school and gone on to accomplish specialist training in plastic and reconstructive surgery. Although often used interchangeably, cosmetic surgery and plastic surgery are technically different fields. Cosmetic surgery is designed to enhance the form and appearance of the patient. Plastic surgery is designed to enhance the form and the function of the affected area, often restoring the appearance and use after trauma or disease. Today, most people refer to this definition of plastic surgery as reconstructive surgery—the repair, reconstruction, or replacement of defects on the face and body. Dr. Herring is extensively trained in both cosmetic procedures and reconstructive techniques. Regardless of your concern, he can provide a customized treatment plan that takes into account your needs, goals, and lifestyle to achieve an exceptional outcome.
I'm so happy with Herring! Their staff is kind and personable, they made me feel right at ease. My surgery went wonderfully and my recovery was exactly what they said to expect. I'm so happy with my results. I got a breast augmentation after having kids and I'm so happy with my results. I would highly recommend anyone considering getting this done, to go see them!

Logan Willingham

December 22, 2020

12345
What Does It Mean to Be a Board-Certified Plastic Surgeon?
Any licensed physician can perform cosmetic surgery; however, the safest choice and one that provides a greater likelihood of a satisfying result is to select a board-certified plastic surgeon. These surgeons are residency and fellowship trained and have completed a rigorous evaluation process to become certified by the American Board of Plastic Surgery, which has strict requirements for members, including stipulations for continuing medical education and the ethical treatment of patients. Not all plastic surgeons are board certified, and you can check to see if a potential plastic surgeon is certified on the American Board of Plastic Surgery website. Dr. Herring is a board-certified plastic surgeon with more than 30 years of experience.
How to Choose the Best Plastic Surgeon for You
The initial consultation offers the best opportunity to get a feel for how a plastic surgeon works. They should answer your questions as fully as possible, while listening attentively to your goals. An essential part of being a plastic surgeon is providing the information patients need to make the right decision for them. You should not feel rushed or pressured to make a choice. This is the beginning of a long-term relationship, and you should feel confident and comfortable speaking openly about your expectations and areas of concern. The best plastic surgeon for you will be highly qualified, experienced, and compassionate.
Get to know Dr. Herring in person. Schedule a consultation to learn more about which procedures are right for you and your desired outcome.