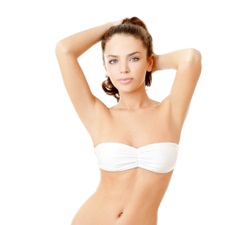 Tired of seeing those "bat wings," the drooping sections of arm skin that come with the aging process and dramatic weight loss? An arm lift, or brachioplasty, will correct this issue. Brachioplasty recovery is a key part of the procedure.
During your brachioplasty recovery, you'll be off of work for around one week; this will make it easier for you to rest and let your upper-arm tissues heal. After this period, if you're feeling up to it, you should speak with your plastic surgeon about the possibility of returning to work. Keep in mind that any strain is not recommended.
If you make sure to adhere to your plastic surgeon's post-operative care instructions, your brachioplasty recovery period should be uneventful and without any sort of complications.
Contact our office today and arrange a consultation. Dr. Stephen Herring, a board-certified plastic surgeon, will be happy to tell you more about the procedure and its recovery instructions.
Previous Post
Next Post