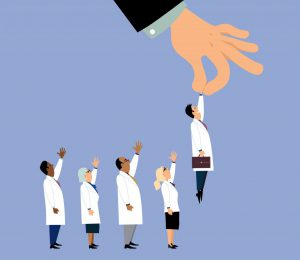 Choosing a healthcare provider, in this case a plastic surgeon, can be a daunting challenge. There are a number of "checkboxes" that may be considered when choosing this type of physician, each weighted differently depending on the patient's situation.
Support
Patient support is very high on the list of considerations when choosing a plastic surgeon. Many patients state they are embarrassed about seeking a consultation and state they feel "vain" for considering plastic surgery. Plastic surgeons understand that there is nothing vain about wanting to improve your appearance. Concern about your appearance is a virtue. Plastic surgeons understand that there is nothing inherently vain about wanting to improve your self-confidence. There is nothing vain about wanting your clothing to fit better. Plastic surgeons understand and support plastic surgery patients.
Communication
Good communication is the cornerstone in any healthcare delivery situation. Communication affects every aspect of healthcare delivery, and it is a shared responsibility of the physician and the patient. If a patient connects with a plastic surgeon, it is likely that good communication is the basis of that connection.
Patient education
One primary responsibility of the plastic surgeon is to help educate the patient. For elective cosmetic plastic surgery, the goal is set very high for informed consent. The goal is set high because elective cosmetic plastic surgery allows an unlimited amount of time for education of the patient. The more educated the patient becomes the more informed their decision on plastic surgery. Like communication, this is a shared responsibility between the plastic surgeon and the patient, with the primary burden resting with the plastic surgeon.
Staff
An attentive plastic surgery staff is important in optimizing the plastic surgery experience. The staff helps facilitate the process regarding appointments, records, communication, and education. A great staff can enhance the plastic surgery experience.
Convenience
Most plastic surgery patients have very busy schedules, and balancing life activities can be challenging. Plastic surgeons do not provide a "24/7" consultation service, but it is helpful if the office accommodates the patient's schedule.
Privacy
Regarding privacy of medical treatment with the plastic surgeon, some patients care, and some patients do not. The patient's privacy is always protected throughout the entire process. Because the plastic surgery experience is mostly based in a private facility, the privacy level is high.
Focus of the Practice
Plastic surgery training is very broad and includes topics such as birth defects, burn care, hand surgery, cancer removal, cancer reconstruction, trauma repair, microsurgery, and cosmetic surgery. Some plastic surgeons focus on one area of plastic surgery and this may be a consideration when choosing a surgeon.
Availability
The plastic surgeon should be readily available for consultation and follow-up after surgery. Some patients take more time for consultation, and there should be no time limit for questions during that process. Following any plastic surgery procedure, the plastic surgeon should be available for adequate follow-up, which differs depending upon the procedure. All patients that undergo a procedure are given the personal cell-phone number of the plastic surgeon to facilitate communications.
Anesthesia
When anesthesia is administered for plastic surgery procedures, board-certified anesthesia professionals are the best qualified to provide this service. Although plastic surgeons get some training in the specialty of anesthesia, professionals trained and specializing in this field bring a higher level of expertise. Trained anesthesia professionals can help provide a pleasant plastic surgery experience.
Location
The location of your plastic surgeon should be considered. The first consideration is the regulatory environment (standards) in which that plastic surgeon practices. Plastic surgeons in the United States practice within the same high standard of medical practice. Those standards include community standards, state standards, federal standards, and professional (specialty board) standards. The second issue related to location is that of follow-up. After surgery, close follow-up and availability of the plastic surgeon is important. The follow-up schedule is subjective and depends on the procedure. For example, with larger procedures (e.g. tummy tuck/abdominoplasty) close follow-up by the plastic surgeon may be advisable for three weeks. If a patient decides to have a procedure a long distance from home, the follow-up should be calculated into the plan. The patient should always consider travel requirements should complications occur.
Family- and Child-Friendliness
For plastic surgery patients that are balancing family life and work, it is very helpful to choose a family-friendly plastic surgery office. Consultations can usually be completed with children present. Family members and children are always welcome to attend the consultation at our practice if the patient so desires.
Fees
Professional fees for plastic surgery can vary significantly, and while plastic surgery costs can be a consideration, they should not be the only consideration. The professional fee should be considered in balance with all the other factors.
Current with Advances in Plastic Surgery
Plastic surgeons have many methods of staying up-to-date on current practices. Continuing Medical Education (CME) and peer-reviewed journals are available for plastic surgeons to assist in staying abreast of advancements in the field.
Experience
In any profession, including medicine, nothing replaces experience. A broad surgical experience can be obtained in a plastic surgery fellowship, and further experience can be gained with years of practice.
Board Certification
The primary importance of board certification is that the training program attended by the plastic surgeon has been approved by the American Board of Plastic Surgery. Approval of plastic surgery training programs is a rigorous process that helps to insure quality during and after the plastic surgery fellowship.
We want you to have access to the latest information on your plastic surgery options, and that includes knowing how to best identify the right doctor for you. For your convenience, a checklist for this blog material is available for download.
Previous Post
Next Post