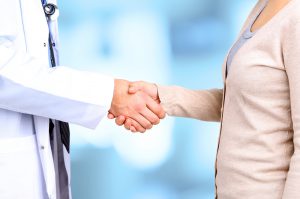 When selecting a practitioner for cosmetic enhancement, it is critical to understand the difference between a plastic surgeon who is board-certified by the American Board of Plastic Surgery (ABPS) and a surgeon or healthcare professional who offers aesthetic treatment but is certified—or maybe not even certified—in a different medical specialty.
What Does Board-Certification Even Mean?
To fully comprehend the differences between various "board-certified" doctors, you must first know that the American Board of Medical Specialties (ABMS) is the only institution in the nation that is sanctioned by the U.S. government to certify medical specialty boards. Currently, there are 24 total ABMS-certified specialty boards, which includes the American Board of Surgery, the American Board of Dermatology, the American Board of Internal Medicine, and the aforementioned American Board of Plastic Surgery.
For a doctor to attain certification from any of these boards, he or she must train in an ABMS-approved program; demonstrate an exceptional level of expertise, clinical judgement, intuition, and overall care within the particular specialty; and pass a rigorous examination process consisting of a written and oral exam. (This, of course, is in addition to having already obtained a medical degree and completed residency training.) To maintain certification once it is earned, physicians are obligated to regularly participate in continuing education in their specialty and, in the event the certification was achieved after 1995, retake an exam every 10 years.
ABPS Certification vs. Other Medical Specialty Boards
So if your prospective surgeon is at least certified by one of the 24 ABMS specialty boards, what's the big deal? Doesn't that mean they've gone through extensive vetting and are qualified to perform any treatment they feel comfortable enough to offer?
Not necessarily.
If a "board-certified" physician is not certified by the American Board of Plastic Surgery, then his or her training, board evaluation, and examination may or may not pertain specifically to plastic and reconstructive surgery. Further, his or her "training" in "cosmetic surgery" may not meet the rigorous standards of the American Board of Plastic surgery. Consequently, he or she may not be fully knowledgeable and/or experienced in all intricacies of aesthetic care—and, most importantly, proficient in how to appropriately diagnose and manage any potential issues (complications) that may arise during and/or after treatment.
In contrast, an ABPS-certified plastic surgeon has completed the ABMS-approved educational background, training, clinical experience, and overall expertise to not only deliver surgical and non-surgical cosmetic care in the safest, most effective manner possible, but also to identify and correct any complications that might occur for an ideal functional and aesthetic outcome. This typically includes the physician having hospital privileges in Plastic and Reconstructive Surgery.
Key Takeaway
There are numerous doctors today who are trained and experienced in a specialty other than Plastic and Reconstructive surgery, yet also offer cosmetic treatments and aesthetic care. In some cases, these practitioners even refer to themselves as "cosmetic surgeons".
When choosing a doctor for cosmetic enhancement—be it surgical or non-surgical—consider looking for board certification through the American Board of Plastic Surgery. As the only ABMS-recognized board to evaluate and certify plastic surgeons, ABPS-certification is an indication that your prospective physician has undergone extensive training in the specialty of plastic surgery, as well as demonstrated the clinical knowledge and expertise necessary to deliver the highest level of safety, professionalism, and excellence in aesthetic care.
To check to see if your prospective plastic surgeon or aesthetic care professional is certified by the American Board of Plastic Surgery, click here.
Contact Herring Plastic Surgery
For more information on ABPS certification, or if you are interested in cosmetic treatment and wish to see a board-certified plastic surgeon, we encourage you to contact our practice to book a consultation with Dr. Stephen Herring. He would be happy to help you achieve your aesthetic goals through the safest, most effective means possible.
Previous Post
Next Post